Le magazine référence des directeurs de la photographie au monde est américain. Il s'appelle The American Cinematographer. Et il y a une chouette interview sur le film qui vient de paraître : Pierre Filmon, the director of Close Encounters with Vilmos Zsigmond, discusses the roots of his documentary on the renowned cinematographer.

Interview by Madelyn Most
French filmmaker Pierre Filmon's biographical documentary Close Encounters with Vilmos Zsigmond explores the life and prolific career of one of the most outstanding cinematographers of all time, who passed away in January of this year at the age of 85. Zsigmond was widely beloved and admired for his vibrant presence, lifelong passion for photography, and steadfast convictions for enhancing the art of filmmaking.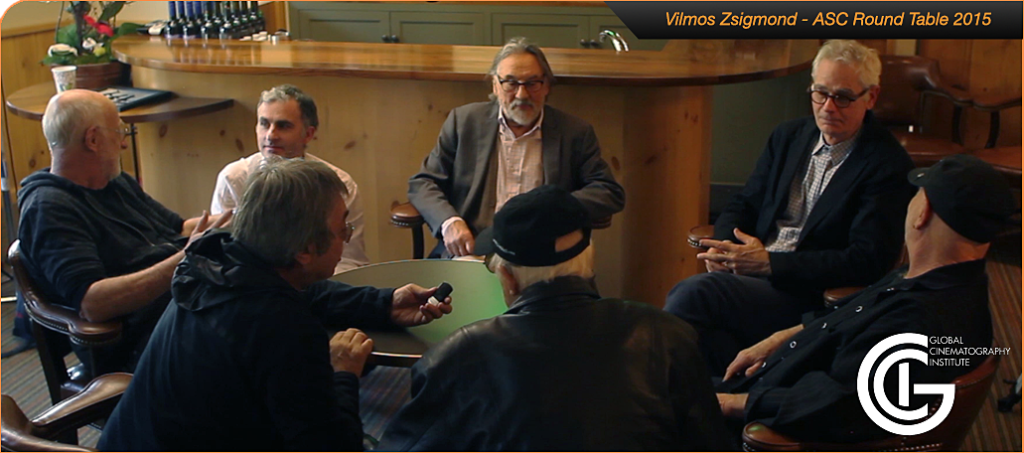 Comprised of interviews shot in 2014 to '15, Close Encounters takes us from Budapest to Big Sur to meet some of Vilmos' colleagues and collaborators, including director John Boorman; actor Peter Fonda; director Jerry Schatzberg; actress Nancy Allen; actor John Travolta; Darius Khondji, ASC, AFC; director Mark Rydell; actress Isabelle Huppert; director Richard Donner; Haskell Wexler, ASC and Vittorio Storaro, ASC, AIC. We hear their personal narratives about how Zsigmond influenced and inspired their careers in a period of American filmmaking called "New Hollywood."
Close Encounters with Vilmos Zsigmond premiered in the Camera d'Or section at the Cannes Film Festival in May, was part of the Paris Cinematheque's lifetime tribute to Zsigmond in July, and was released in France in November (…)